Cobra Hitch Ball Cover 60607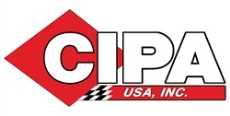 This product is a universal fit that is not specifically made for any given vehicle. Modifications may or may not be needed to use this product on your vehicle.
Product Description
Full color, hand painted, and weather resistant. Our Hitch Ball Covers are available in unique sets of sportsmans designs - theirs something for everyone! Hitch Ball Covers not only add a custom touch to your vehicle, they also protect your hitch ball from rust, mud and corrosion. Each Hitch Ball Cover fits 1-7/8", 2" and 2-5/16" hitch balls, so this accessory securely fits just about any hitch ball available.
Product Features
Protects Your Hitch Ball From Rush; Mud; And Corrosion
Adds A Custom Look To Your Vehicle
Securely Fits Just About Any Hitch Ball
Full Color Hand Painted Design
Unique Designs Available
Application Guide