Transmission Tunnel Heat Shield 10882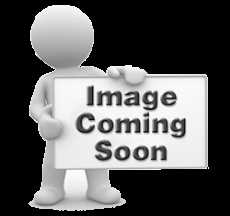 This product is a universal fit that is not specifically made for any given vehicle. Modifications may or may not be needed to use this product on your vehicle.
Product Description
The Triumph Gearbox Cover Heat Shield Kit solves the problem of hot interiors in TR6 and TR250 model Triumphs. Most owners of a Triumph TR6 or TR250 will tell you how toasty the interior can get on a hot day. With your feet up against the firewall, the gearbox next to you and hot exhaust running underneath the floor, well, it can become intensively hot, with or without the top down. And if the firewall and floor grommets are missing or worn out, or the gearbox cover seal is missing or damaged, you will get more hot air than normal through the footwells and transmission cover. Design Engineering, has introduced a gearbox cover Heat Shield Kit for Triumph TR6 and TR250 models. The kit consists of a high-heat resistant material only 3/16" thick for minimal clearance and rated to handle 1750°F of direct heat. The material is die-cut into seven individual pieces that are applied to and fit together inside of the gearbox cover to reflect heat from entering through the gear box cover. Each piece is backed with a super aggressive adhesive for a simple peel, position and stick application. Also included are two packets of adhesion promoter, one roll of 1-1/2" w x 15ft heat reflective sealing tape to cover seams, a pair of protective gloves and detailed installation instructions.
Product Features
Transmission Tunnel Heat Shield
Product Specifications
Warning: May contain chemicals known in the state of California to cause cancer, or birth defects or other reproductive harm. For more information, please visit www.p65warnings.ca.gov
Application Guide