Cheater Wet Nitrous System 02002BNOS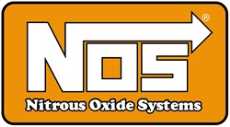 This product is a universal fit that is not specifically made for any given vehicle. Modifications may or may not be needed to use this product on your vehicle.
Product Description
NOS is now offering a new black version of its Cheater wet nitrous system is designed for use on 350 CID or larger engines with 4500-style intake manifolds. This system uses large Cheater nitrous and fuel solenoids allowing adjustment to any desired power level from 150 to 250 horsepower in a matter of seconds. NOS Cheater systems are easy to install and utilize a ½ inch thick injector plate which fits between the carburetor and intake manifold to provide ample hood clearance. NOS Cheater systems include everything needed including 6AN feed line, one ½ inch aluminum injector plate, black 10 lb bottle, solenoids, hardware, and instructions to complete the installation.. ** To supply the proper amount of fuel to the carburetor and Cheater System, a fuel pump must be used that is designed to operate between 5 and 10 psi, with a flow rate of 0.1 gallons per hour per horsepower at 6 psi. For example, an engine that produces 450 horsepower when the Cheater System is activated will require a fuel pump that flows at least 45 gallons per hour at 6 psi.
Product Features
Incl. 1/2 in. Thick Alum. Plate Offering Exc. Nitrous/Fuel Distr
Designed For 4500 Dominator Flange Opening
Adjustable From 150-250 Horsepower
Incl. Jetting For 150/180/210/250 Horsepower
Wet System Provides Exceptionally Smooth Power Delivery
Bottle Is Made From 6061-T6 Aluminum
Incl. 10 lb. Black Nitrous Bottle w/Brackets
Incl. Mounting Hardware and Instructions
Product Specifications
Bottle Included: Yes
Type: Holley DOMINATOR Flange
Usage: Strip/Competition
Warning: May contain chemicals known in the state of California to cause cancer, or birth defects or other reproductive harm. For more information, please visit www.p65warnings.ca.gov
Application Guide