Big Shot Nitrous System 02111NOS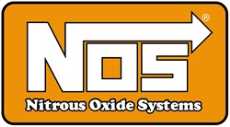 This product is a universal fit that is not specifically made for any given vehicle. Modifications may or may not be needed to use this product on your vehicle.
Product Description
The NOS Big Shot systems use a special fogging plate design that vastly improves nitrous flow, fuel atomization and mixture distribution. This Big Shot plate utilizes a unique spray bar that is equipped with tiny orifices. These are precisely located to efficiently dispense a powerful nitrous and gasoline mixture for unbelievable horsepower. An NOS Big Shot system can create as much as 400 extra horsepower. Power output is adjustable from 200 – 400 horsepower simply by changing fuel and nitrous jets. Single stage Big Shot(TM) systems incorporate a NOS(R) Pro Shot nitrous solenoid with –6 AN nitrous supply line. Systems include a variety of power Jets , nitrous bottle, 1/2 inch fogging plate, filters, Fittings for fuel and nitrous, switches and all electrical and other hardware necessary for installation.
Product Features
Unique Fogging Plate Design
Vastly Improves Nitrous Flow
Improves Fuel Atomization
Improves Mixture Distribution
Advanced EDM Technology
Highly Efficient Nitrous System
Includes Necessary Electrical Hardware
Record Breaking Runs
Product Specifications
Bottle Color: NOS Blue
Bottle Included: Yes
Bottle Size: 10 lb.
Fuel Solenoid: Cheater
Included Jetting Horsepower: 225; 250; 300; 325
Jet Type: Flare
Maximum Horsepower: 350
Nitrous Solenoid: Super ProShot
Plate Flange: 4500 Dominator
Plate Quantity: 2
Solenoid Quantity: 2
System Type: Wet
Type: Holley DOMINATOR Flange
Usage: Strip/Competition
Warning: May contain chemicals known in the state of California to cause cancer, or birth defects or other reproductive harm. For more information, please visit www.p65warnings.ca.gov
Application Guide