Sneeky Pete Hidden Nitrous System 05029NOS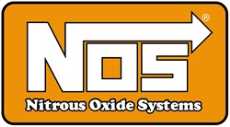 This product is a universal fit that is not specifically made for any given vehicle. Modifications may or may not be needed to use this product on your vehicle.
Product Description
The Sneeky Pete was designed as a true cheater kit. This kit will enable you to obtain that extra tenth of a second without being obvious. It will be necessary to jet the carburetors a little richer, over and above what is normal, since you will have to compensate for the nitrous from the Sneeky Pete, while being sneeky since no additional fuel source is utilized. The kit comes complete with a compact, easy to conceal 10 ounce bottle, nitrous solenoid, nylon nitrous line, wiring, 9 volt battery holder and an assortment of jets.
Product Features
Obtain Extra Tenth Of Second
Without Being Obvious
No Add. Fuel Source Used
Totally Portable System
Uses 2 9-Volt Batteries
Product Specifications
Bottle Color: Natural Aluminum
Bottle Included: Yes
Bottle Size: 10 oz.
Fuel Solenoid: Super PowerShot
Included Jetting Horsepower: 20; 25; 30
Jet Type: Flare
Maximum Horsepower: 30
Nitrous Solenoid: Super PowerShot
Nozzle Quantity: 1
Nozzle Type: Fan Spray
Solenoid Quantity: 1
System Type: Dry
Type: Universal
Usage: Street/Performance
Warning: May contain chemicals known in the state of California to cause cancer, or birth defects or other reproductive harm. For more information, please visit www.p65warnings.ca.gov
Application Guide