Sportsman Fogger Nitrous System 05030-FINOS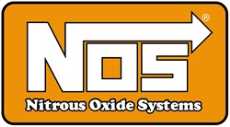 This product is a universal fit that is not specifically made for any given vehicle. Modifications may or may not be needed to use this product on your vehicle.
Product Description
The NOS Sportsman Fogger Systems offer superior atomization and tuning by injecting precisely measured amounts of fuel and nitrous into each individual port with our patented Fogger Nozzles. Power levels are adjustable by changing nitrous and fuel Jets in each Fogger nozzle. The latest in high–tech solenoid technology allows for an extreme degree of reliability with jetting adjustability ranging from a 50 to a 150 extra HP gain. All Sportsman Fogger Systems include a 10 pound capacity nitrous bottle, Powershot nitrous and fuel solenoids, Fogger nozzles, aircraft quality steel braided hose, and all other necessary electrical and mounting hardware for a complete installation. Requires removal of intake manifold for plumbing.
Product Features
Engineered Precise Distribution
Superior Atomization and Tuning
Precise Injection Of Fuel/Nitrous
Adjustable Power Levels
Extreme Degree Of Reliability
Includes Necessary Electrical Hardware
Includes Necessary Mounting Hardware
Req. Intake Manifold Removal
Product Specifications
Bottle Color: NOS Blue
Bottle Included: Yes
Bottle Size: 10 lb.
Fuel Solenoid: PowerShot
Included Jetting Horsepower: 70; 85
Jet Type: Funnel
Maximum Horsepower: 85
Nitrous Solenoid: Super PowerShot
Nozzle Quantity: 4
Nozzle Type: Fogger 2
Solenoid Quantity: 2
System Type: Wet
Type: Port Injected 4 cyl.
Usage: Street/Performance
Warning: May contain chemicals known in the state of California to cause cancer, or birth defects or other reproductive harm. For more information, please visit www.p65warnings.ca.gov
Application Guide