Sniper Nitrous System 07001NOS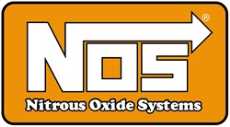 This product is a universal fit that is not specifically made for any given vehicle. Modifications may or may not be needed to use this product on your vehicle.
Product Description
The engineers at NOS have hit a bullseye by designing the finest entry–level nitrous system available today with the NOS Sniper kit. The Sniper is the economical entry–level kit from NOS that simply blows away competitive kits. The Sniper was developed to introduce enthusiasts to the use of nitrous at a very affordable price. This system is a safe and reliable street and strip system that fits all popular 4 bbl. applications The Sniper is a fully adjustable system that is designed to provide from 100–150 extra horsepower in popular 4 bbl square bore or spread bore applications. However, you can get more than you bargained for. In dyno tests conducted by Chevy high performance magazine the Sniper setup produced an extra 163 horsepower when installed on a 355 CID small block Chevy with torque increased by an astounding 195 foot pounds. Sniper kits comes race ready right out of– the–box with all necessary components, including a distinctive bright orange 10 pound bottle with the industry standard industrial valve, adjustable plate with 100–150HP jets, solenoids, plus all required lines, hoses, fittings, clamps and a detailed instruction sheet to make installation simple.
Product Features
Very Affordable Price
Safe And Reliable
Fully Adjustable System
Come Race Ready
All Necessary Components Includes
Simple Installation
Product Specifications
Bottle Color: Sniper Orange
Bottle Included: Yes
Bottle Size: 10 lb.
Fuel Solenoid: Sniper Fuel
Included Jetting Horsepower: 100; 125; 150
Jet Type: Flare
Maximum Horsepower: 175
Nitrous Solenoid: Sniper N2O
Plate Flange: 4150
Solenoid Quantity: 2
System Type: Wet
Type: Spread-bore 4 bbl Flange
Type: Holley 4 bbl Flange
Usage: Street/Performance
Warning: May contain chemicals known in the state of California to cause cancer, or birth defects or other reproductive harm. For more information, please visit www.p65warnings.ca.gov
Application Guide