Supercharger Injector Plate 13350-CBNOS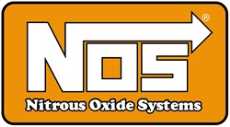 This product is a universal fit that is not specifically made for any given vehicle. Modifications may or may not be needed to use this product on your vehicle.
Product Description
NOS offers supercharger injector plates and nitrous systems with black anodized polished aluminum plates, along with black nozzles, hardware, and bottles to give you a modern look to our popular 6-71/8-71 Supercharger nitrous lineup. Superchargers not only create more horsepower, but they also add unwanted engine heat. These NOS supercharger nitrous oxide systems can remedy that problem and increase power output at the same time. The nitrous is injected into the engine at -127 degrees F and mixes with the incoming air, reducing intake temperatures by up to 75 degrees F. The result is a denser intake charge and an increase in torque and horsepower of up to 30 to 40 percent over the entire power band! Plus, the nitrous can be injected at lower rpm--before the engine is at full boost--eliminating lag time and providing instantaneous power gains.
Product Features
1/2 in. Thick Low Profile Design Aluminum Plate
Polished Finish
Excellent Nitrous And Fuel Distribution
Black Nozzles And Hardware For Modern Look
Designed For 6-71 Or 8-71 Roots Style Superchargers
Includes Jetting For 175 Horsepower
Adjustable Up To 250 Horsepower
Includes Gaskets/Studs/Jets/Plumbing/Instructions
Product Specifications
Warning: May contain chemicals known in the state of California to cause cancer, or birth defects or other reproductive harm. For more information, please visit www.p65warnings.ca.gov
Application Guide