XS Torque Starter 19534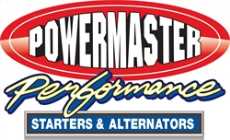 This product is a universal fit that is not specifically made for any given vehicle. Modifications may or may not be needed to use this product on your vehicle.
Product Description
Powermaster XS Torque Starters Are Rated Up to 18:1 Compression With A 4.4:1 Gear Reduction And Up to 1.8Hp. The XS Torque Is The Lightest 200 Ft-Lbs Of Torque Starter. This Starter Features A Billet Aluminum Mounting Block. All Powermaster Starters Come With Our Dyno Tested Proof Of Performance Guarantee.
Product Features
Clears Most Headers and Oil Pans
No Heat Soak Or Hot Start Problems with Encapsulated Solenoid
Non Adjustable Nose Style for Pilot Hole Applications
The Lightest 200ft.lb Starter Available
Individually Dyno Tested with Proof of Performance Guarantee
Product Specifications
Style: Volkswagen/Porsche
Application Guide