PowerMax Starter 9200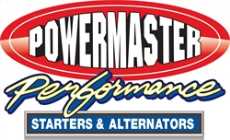 This product is a universal fit that is not specifically made for any given vehicle. Modifications may or may not be needed to use this product on your vehicle.
Product Description
Powermaster PowerMAX Original Look Starter Have a Steel Gear Insert to Cover Both EFI and Carbureted Engines. 1.4kw/1.8HP Rated Up To 10:1 Compression with 160 Ft-Lbs of Cranking Torque and a 4.25:1 Gear Reduction. All Powermaster Starters Come With Our Dyno Tested Proof Of Performance Guarantee. Made in USA.
Product Features
Clears Most Headers and Oil Pans
Exact Original Fit
Steel Gear Insert vs. Plastic OEM For EFI/Carb Applications
Permanent Magnet for High efficiency
Supplied With Bolt and Shim Kit
Application Guide