Aluminized Heat Barrier 14001-50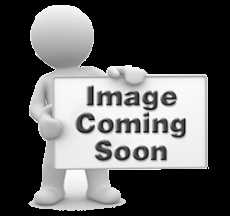 This product is a universal fit that is not specifically made for any given vehicle. Modifications may or may not be needed to use this product on your vehicle.
Product Description
The Aluminized Heat Barrier is made up of woven silica with a flexible aluminized finish. The highly-reflective surface of the material is capable of withstanding radiant temperatures in excess of 2000-degF and conductive heat temperatures of 750-degF.This product can be installed using standard rivets with a backup washer or weather strip adhesive. This flexible high-temperature material makes it an excellent choice for any application when a versatile heat control product is needed. For conductive heat applications, the fabric side can handle temps in the range of 350-1200-degF.When used as a heat shield, the Barrier should be installed so the bright metallic surface faces the heat source. When used to retain heat, the fabric fiberglass side is on the surface.
Product Features
Aluminized Heat Barrier
Flexible High Temperature Material
For Conductive Heat Applications
Handles Temperatures From 350 - 1200 Degrees
Product Specifications
Material: Silica w/Flexible Aluminum Finish
Max Temperature Rating: 2000 Degree
Overall Length: 600.000 in.
Width: 40.000 in.
Application Guide